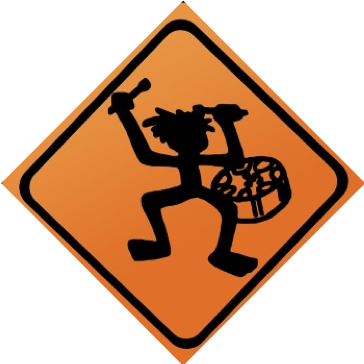 Pandemonium is a world percussion group featuring one of the first performing sets of West Indian steel pans in New Zealand. Since our founding in 1998 we have been very fortunate to be able to purchase a new set of steel pans, an Adams 5-octave concert marimba, and other instruments for performance and educational purposes. These have been provided through the generous support of The Community Trust.

Pandemonium is a registered charitable trust with two main purposes:

* To educate and enthuse school children about the music, musical instruments, and history of different cultures from around the world. 

* To offer assistance to promising young percussionists through performance opportunities and access to quality instruments.

Our performance experience is as wide and varied as our music and has included such work as the Christchurch, Nelson and New Zealand International Arts Festivals, corporate events and conferences, performances at Christchurch City Council events ('Classical Sparks' - 100,000+ audience), the opening ceremony for the 2015 ICC Cricket World Cup, a One Day International cricket match between New Zealand and the West Indies, and many  of our own managed performances (including our educational programme).

Pandemonium was formed in 1998 by a group of percussionists in Christchurch, New Zealand, based around the percussion section of the Christchurch Symphony Orchestra. We currently number 6 percussionist members who come from a variety of musical backgrounds. We frequently work with guest performers to develop many different styles of music to suit different performances. Find out more about the members of Pandemonium at the Performers page.

The music we play includes music from around the world: the Pacific and New Zealand, the Carribbean (calypso, reggae, soca), South America (samba), Africa, as well as Western classical, techno, jazz, rock and 'junk' music (playing on recycled materials) to name just a few. We are constantly adding new music to our list and developing exciting and challenging performances.